LAST UPDATED ON 28 OCTOBER
In previous media alert, 'Sick Sophistry', Media Lens examined media coverage of the deliberate US bombing of a Médecins Sans Frontières hospital in Kunduz, Afghanistan on October 3. In particular, they exposed the BBC's Pentagon-friendly reporting of the hospital as having been 'mistakenly'bombed.
On October 24, MSF announced that 30 people had now tragically died, up from the initial toll of 22. The humanitarian organisation, also known as Doctors Without Borders, continued to call for an independent international investigation into what it has called a 'war crime'. Associated Press has justreported new evidence 'that U.S. forces destroyed what they knew was a functioning hospital'.
---
International panel set to investigate deadly bombing of Doctors Without Borders hospital but must first get assurance US and Afghanistan will comply
Wednesday 21 October 2015 00.00 EDT
In the early hours of 3 October, an American gunship attackedthe Médecins Sans Frontières hospital, killing at least 22 people and injuring dozens more, in one of the worst civilian-casualty incidents of the war in Afghanistan.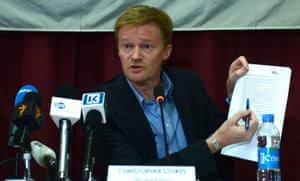 As an American gunship unleashed burst after burst of cannon fire on Doctors Without Borders' (MSF) hospital in Kunduz, medical staff inside the building frantically tried to alert military headquarters in Kabul and Washington DC.
When they finally received a reply, a massacre had already happened.
At 2.52am – at least 45 minutes into the attack and 30 minutes after MSF's first call – a text message arrived from Nato's Afghanistan mission: "I'm sorry to hear that, I still do not know what happened."
When MSF personnel demanded an end to the attack, and warned that heavy casualties were feared, the Nato officer texted back, at 2.59am: "I'll do my best, praying for you all."